Today we'd like to introduce you to something a little different, the Smart Audio Glasses from Wearable Gear & Pop (WGP), these bring with them the following promise: "See and hear differently with these reinvented smart glasses that feature a unique magnetic modular design and advanced True Wireless Stereo (TWS) audio technology tailored for music, gaming, calling and smartphone voice assistants."
We were kindly provided with a prototype for testing. 
Whew, what do we have here?
Let's first take a look at what the glasses have to offer. We received them in a noble cardboard box, which is very reminiscent of an iPhone packaging. Your Smart Audio glasses are in a chic and practical leather pouch, in which they are well protected and safely stored if you do not use them (*spoiler alert* which will happen very rarely). Of course, a charging cable is also on board, this can be easily connected to any USB adapter, so it is also easily possible to charge the glasses on the go via a power bank. In addition, 2 "covers" are included, which privatize the audio output, but more on this later.
On the glasses, ready, go!
As soon as you put the glasses on, you're ready to go. They tell you directly if they are turned on and what your battery level is doing. If you then connect them to your Bluetooth device, preferably your smartphone, you can really get started. Also included is the latest Bluetooth 5 connectivity, for better audio quality with a reliable connection at low latency averaging just 50 ms in "game mode" at distances of up to 10 meters (33 feet). This is especially noticeable when streaming music through the glasses and traveling around the house. Using state-of-the-art TWS technology in its built-in acoustic system, the Smart Audio Glasses can stream premium stereo sound from smartphones directly to users' ears, all without the need for additional headphones. Very interestingly, the built-in AAC speakers are powered by an exclusive audio processing technology that significantly reduces sound loss from an open-ear design and creates a pure and authentic audio experience. This allows you to be completely immersed in the sound experience, but still hear everything around you. Who does not know the problem, as soon as the headphones are in the ear, you are cut off from the outside world. This causes problems again and again, especially in public life, for example when crossing a street, because you can no longer perceive any surrounding sounds.
Hey glasses, call Hannes!
Of course, the Smart Audio Glasses can not only play music, this would be too easy, you could also use them as a voice assistant. Thanks to a tiny MEMS microphone, the smartphone's virtual assistant is activated by a light tap on the side of the glasses, allowing us to perform voice control actions more comfortably and safely, for example when making a call while driving or switching music. One thing that always stood out during the test is that I was repeatedly told how clearly and distinctly my voice was transmitted, regardless of whether I was making a normal phone call or in Discord.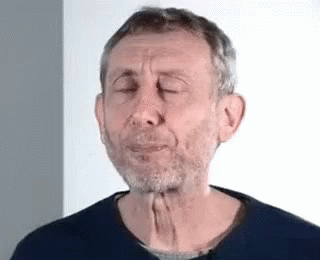 Everyone can hear that, right?
Yes & No. If you use the glasses in "normal" mode, everyone in your immediate vicinity (which is relativized by a distance of 1.5 meters) can hear music and phone calls. However, if you use the included "covers", you can switch to private mode, so to speak. Here, the audio output is directed directly to your ear, making it almost impossible to listen in from outside at normal volume.
Oops, there's more.
The WGP Smart Audio Glasses uses a unique modular magnetic quick release design, this allows you to change the design of your glasses frames at any time. From prescription to plan or blue protection to sports and sunglasses, there really is something here for every occasion. Plus, the whole thing was developed in collaboration with leading eyewear designers and manufacturers to provide users with style and durability. The glasses are lightweight and comfortable to wear, kept water resistant to IP67 and come in a durable design that is shock, scratch, shatter and anti-fouling coated.
The battery life is also quite impressive. With a standby time of 120 hours (5 days) and an operating time of up to 7 hours, the Smart Audio Glasses can be used for several days with normal, typical use until the next charging process. Charging uses specially designed magnetic connectors (which I'm sure one or two Macbook users are familiar with) that are quick and easy to connect and complete full charging in just two hours.
Conclusion:
The Smart Audio Glasses from Wearable Gear & Pop (WGP) are not only visually chic but, also bring a lot of gadgets with them. Whether it's listening to music, making phone calls, or a whole new mobile gaming experience, this really caters to everyone. Probably the best feature is that you don't lose sight of your surroundings and can still listen to the sounds of your favorite artists in the best quality. I personally find this really innovative and can hardly imagine normal headphones while running. The new soundscape is also a completely different experience for mobile gaming, which is rounded off by the glasses with blue protection.
Currently, the Smart Audio Glasses from Wearable Gear & Pop (WGP) are still a Kickstarter campaign, but we see great potential here.
The glasses are currently priced at 139 U.S. dollars in the exclusive "Early Bird" package on Kickstarter. Afterwards, they will be priced at 220 U.S. dollars.
More information about the campaign can be found here: